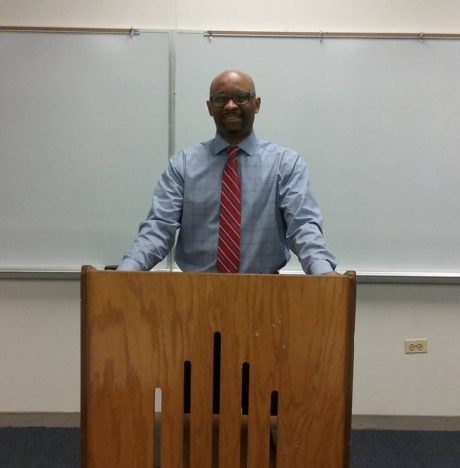 Meet Dr. Shawn 'Regi' Ratliff, a long-time advocate of public education and educator of future leaders.  Dr. Ratliff is a proud staff member at the Hylton Boys & Girls Club.  A native of the Village of Maywood, IL (near west suburbs of Chicago), he joined the team in November 2016 as the Education Director.  Throughout his 20 years in education, he has worked in Chicago, Detroit and the District of Columbia to prepare youth for college and successful careers.  His current role affords him the opportunity to turn his vision and purpose into reality.
'Regi' as his colleagues refer to him, has had a great experience since joining the BGGW family. "I enjoy working with the staff at the Club. They have welcomed me and made me feel at home since my very first day," says Regi. One of the many joys of his job is the flexibility of implementing his own strategies for signature BGC programs and implementing new programs for the benefit of our youth.
"My favorite program is Money Matters. Every person needs to know about finance, including our youth. This program provides a variety of topics related to finance that will enhance and empower our kids to make good money-related decisions when they are older."
Dr. Ratliff says, "As a youth advocate and educator, I am very active in the community. I hope to continue that trend as a representative of the Boys & Girls Club." He has already hit the ground running by serving as a member of the Prince William County Public Schools Neabsco District Budget Committee.
Regi's leisure time is filled with various hobbies.   A former high school and college wrestler (the first Black NCAA All-American wrestler at Ferris State University), he maintains a healthy lifestyle by working out daily and running an average of 25 miles per week. Regi also writes a weekly op-ed for his hometown paper, The Village Free Press. But above all else, he enjoys spending time with his wife, Monique, and attending his children's extra- curricular activities.