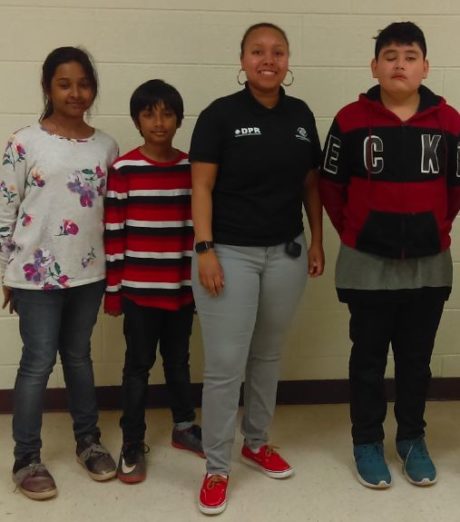 Boys & Girls Club of Greater Washington officially opened its doors to one of our newest locations, the Ox Hill Club in Chantilly, VA on November 26, 2018. Starting with 85 members, Site Director Tarayra Staton and her staff were enthusiastic to welcome their Club kids. 
Tarayra's experiences with BGCGW have prepared her to lead. She began her work with BGCGW as a Program Aide at the Culmore Charter Club, while she was studying psychology at George Mason University. After one short year, she accepted the Athletic Director position at Jelleff, and was soon promoted to Program Director.

As a new site director, Tarayra has been excited to implement changes to their programs to ensure a positive experience for all her Club members. Through their Healthy Habits program, the middle school members practice their cooking skills and share cuisine with their fellow Club members. Tarayra expressed that one of the challenges getting the new location up and running was splitting up Club members for activities by age, as they all "really enjoy doing many of the activities together." In other words, having 85 kids in the kitchen would be the definition of "too many cooks in the kitchen!" Fortunately, the Club members have adjusted, and many are enjoying participating in art activities and playing soccer, flag football, and dodgeball.

Opening a new location requires immediate connections to be established between Club members and the Ox Hill team. Tarayra has set the standard of being deeply invested in her members' lives, and she makes sure the kids know she is "all ears" to hear about their day.  She recently enjoyed watching the eyes of a Club member light up, as she told him she was coming to his school geography bee competition. As she anticipates attending, she will be helping this Club member prepare for the competition during Power Hour, the daily comprehensive homework help and tutoring program run at all of the BGCGW sites.
The Ox Hill Club is continuing to grow and become more diverse every day. BGCGW is so thankful for the commitment of many community partners to open another Club and allow us to continue to create a safe, positive, and fun environment for more than 15,00 youth in the region.