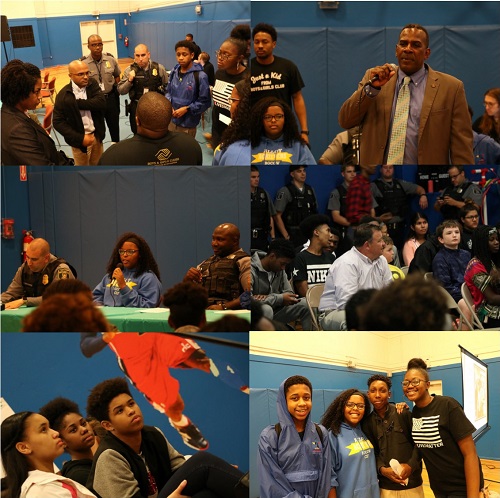 On September 29th, more than 100 youth, staff, Board members and volunteers gathered for the first R.E.A.L. Talk Dialogue Summit. Designed to provide a safe space for conversations, the Summit brought together youth from all BGCGW sites and law enforcement representation from the District of Columbia, Prince George's County and Alexandria.  A panel made up of teens and officers delved into topics such as stereotypes, youth-police relationships and combatting violence.
The main goal of the discussion was to mend the divide between teens and local authorities.  Each party brought an open mind in order to find common ground.
At the conclusion of the event, youth members and staff left with an energized spirit and hope for creating a forum for R.E.A.L. Talk Dialogue in their communities.
Click here to see more photos from the event.