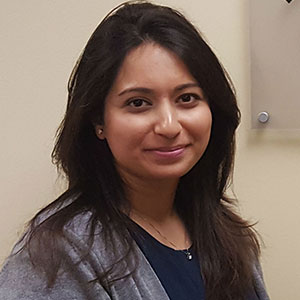 Nadia has been a proud citizen of the Prince William County community since her youth. Her journey at the Boys & Girls Club began as the part time Daycare Director at The Martin K. Alloy Boys & Girls Club of Manassas.  She always wanted to work with kids to help them learn, grow and thrive.  Now, nine years later, she's still a moving force in the Movement as the Branch Director of the Alloy Club.
Nadia has had so many joys working with the youth in her club. Most recently, she expressed her excitement about a clothing recycling program for young ladies in which they were able to shop for outfits at a community thrift store.  "For weeks, these girls have been working to "upcycle" their outfit and they'll be able to showcase their creations in a Club fashion show", says Pedersen.  This program lets the girl's creativity shine and also promotes recycling.  "I love programs where the community can get involved and children can learn the importance of recycling."
Nadia's goal is to continue to form connections between the Club and our local community partners. She says, "Our mission is so important and once people are aware of what we are about they are more than willing to get involved."
Another key element to her success has been her ability to develop a strong team of staff members.  "Our Club is cohesive because we have excellent lines of communication among our staff.  We respect each other enough to listen to each other's point of view and make decisions with the Club's interest at heart.  It takes a village to raise a child and we all want to be a part in that village."
In her free time, she likes to garden and spend time with her husband Gert and three children, Leena, 9, and 6 year old twins Gert, III and Adam. She also enjoys learning about History and visiting historical sites in the area.