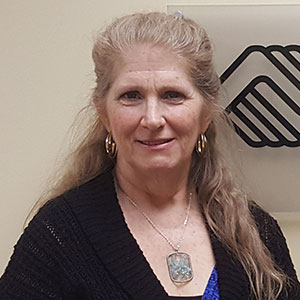 Judy has been a resident of Prince William County since 1996.  She began her career in the Boys & Girls Clubs, General Heiser Branch as a part-time day care aide in November of 2003.  She has a passion for working with kids, tutoring and loves encouraging them to excel. Through the years, she's been promoted to other positions such as Day Care Director and Unit/Program Director.  Working in different positions has given her extensive knowledge and understanding of staff roles which has helped her become an effective leader.  As a result of her proven track record she now serves as the Branch Director at Heiser.
When asked about her favorite aspects of her job, Judy shares her love of interacting with Club members- assisting them with math homework and challenging them at activities in the game room.  "It is always nice to see former members come back to share how the Club has impacted them and give back to the Club," said Judy "I try to create an atmosphere where our members can grow, learn, have big dreams in life and become responsible adults."
In addition, her role as Branch Director has given Judy the opportunity to become involved with the Prince William County Regional (BGC) Board, Town Council members and local business owners.  "I've grown professionally and personally from these encounters.  It has been good to see community members support the Club through sharing their time, talents, and resources to help the members that we serve."
In her free time, she likes to read, bake, crochet and spend time with her "GREAT" kids.   Judy enjoys outdoor adventures such as hiking, canoeing, kayaking and taking leisure walks. She's also an avid card player.