June 23, 2020
Are you someone you know in need of free COVID-19 testing?
Join us Saturday, June 27 from 10am -2 pm at General Heiser Boys & Girls Club.
17565 Old Stagecoach Road
Dumfries, VA 22026
_____________________
May 19, 2020
NEW: Childcare For Essential Workers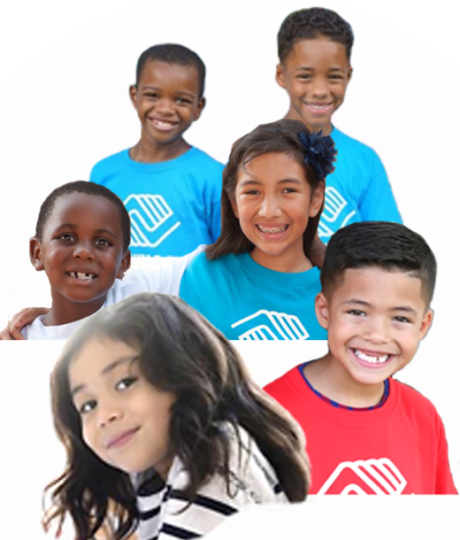 We've launched childcare for essential workers, so you can get back to business!  Our team provides a positive place for youth to participate in the Arts, STEM, fitness and recreation while making friends and creating lifelong memories, from a safe distance. Youth safety is our priority, here is how we are keeping kids safe.
All CDC recommended precautions are adhered to and implemented, including:
Mandatory social distancing
Masks are worn by all staff and youth, with gloves worn as needed
Temperature screenings for staff and youth are taken at the beginning of each day, prior to entering the building
Youth are segmented by group, in separate rooms to prevent cross-contamination
Professional disinfectant specialists clean all facilities and furniture daily and after each activity
Parents are provided designated safe areas to drop off and pick up youth

There are three easy ways to get started, enroll today!
Email: npedersen@bgcgw.org or dwicker@bgcgw.org
Web: https://tinyurl.com/CARE4Heroes
Phone: 301-353-9600
_____________________
Press Inquiries & Media Contact:
Kandice Ferrell
202.281.5254
Press Release:
BOYS & GIRLS CLUBS OF GREATER WASHINGTON PROVIDES CHILDCARE FOR FIRST RESPONDERS WITH HELP FROM AT&T
Company contributed $100,000 and helped set up a new text-to-give tool to support BGCGW
WASHINGTON, D.C., May 4, 2020 –Boys & Girls Clubs of Greater Washington (BGCGW) announced today a $100,000 gift from AT&T, to help reinforce their support of first responder families.
To continue serving the youth of Greater Washington who need it most, BGCGW now provides 12 hours of daily childcare for COVID-19 first responders and essential workers.  BGCGW offers facilities that practice social distancing, adhere to CDC approved sanitation guidelines and are staffed by highly skilled professional staff.
The service is offered at Boys & Girls Clubs of Greater Washington Dameron Building (in conjunction with Holy Cross Hospital) in Silver Spring, MD; the Boys & Girls Club of Greater Washington Germantown Clubhouse in Germantown, MD; and the Hylton Boys & Girls Club in Woodbridge, VA.
The region's first responders, critical healthcare staff and essential workers are on the front lines, laboring around the clock to keep communities safe during this pandemic.  BGCGW is proud to provide high-quality, safe childcare to families that need it, so they can focus on keeping our community functioning.
In addition, AT&T helped BGCGW set up a text-to-give campaign to support the club's ongoing fundraising efforts. Anyone, regardless of service provider, can text KIDS to 20222 to make at $10 donation, or text CLUBS to 20222 to make a $25 donation, supporting BGCGW's COVID-19 efforts.
"Many first responders are challenged by the need for childcare services while managing an unprecedented workload – personally and professionally. At BGCGW, our mission is unwavering, to serve families of all backgrounds, especially those who need us most," shared Gabrielle Webster, President & CEO. "We do whatever it takes."
The collaboration with AT&T will bolster continued support of first responders and their families in the region while navigating ongoing impacts of the pandemic.
Marc Blakeman, president, AT&T Mid Atlantic, said the contribution is part of a nationwide commitment by AT&T to provide much-needed support for first responders, medical personnel and others impacted by COVID-19.
"For more than 140 years, we've responded to the call when people needed us," Blakeman said. "By teaming up with BGCGW, we're able to lessen the burden on our first responders who are working tirelessly to keep our communities and our neighbors' safe during this extraordinary period."
AT&T's support is part of AT&T BelievesSM, a company-wide effort to make a meaningful impact in local communities. To learn more about how AT&T is supporting communities during the current crisis, visit https://about.att.com/pages/COVID-19.html.  To learn more about how AT&T is collaborating with BGCGW, contact communications@bgcgw.org.
About Boys & Girls Clubs of Greater Washington
The mission of Boys & Girls Clubs of Greater Washington is to help boys and girls of all backgrounds, especially those who need us most, build confidence, develop character and acquire the skills needed to become productive, civic-minded and responsible adults.
BGCGW offers a variety of programs in character and leadership development, education, career development, the arts, health and wellness, sports and recreation. Find us online at www.bgcgw.org or on social media at @BGCGW.
About Philanthropy & Social Innovation at AT&T
AT&T Inc. is committed to advancing education, strengthening communities and improving lives. We have a long history of investing in projects that create learning opportunities, promote academic and economic achievement, and address community needs. Our AT&T Aspire initiative uses innovation in education to drive student success in school and beyond. With a financial commitment of $550 million since 2008, AT&T is leveraging technology, relationships and social innovation to help all students make their biggest dreams a reality.
# # #
_____________________
April 15, 2020
Dear BGCGW Community:
Your continued trust and confidence enable us to remain nimble and find new ways to fulfill our mission during this challenging time. You are a vital part of a community driven to do whatever it takes, helping those that need it most.

As your partner in the community, BGCGW is actively seeking ways to be of service to families, as we all adjust to this "new normal." You may have heard about new childcare services supporting essential workers, and our virtual Club experience creating safe spaces for youth engagement. Each step of the way, we are propelled onward by your encouragement and support.

Today, we are thrilled to share even more exciting news. BGCGW now serves over 350 nutritional meals each week at three locations in Northern Virginia and others are in development!
Ox Hill Club in Chantilly
Murrygate Village Club in Alexandria
Martin K. Alloy Club of Mananas

We invite you to share this information with your circle. We are all in this together.

Our team appreciates all you do.
_____________________
April 1, 2020
Dear BGCGW Community:
BGCGW is filling a crucial need, providing childcare services to children of COVID-19 health care workers, first responders, and other essential personnel in two Montgomery County, Maryland locations.
Our doors opened Monday, March 30th to alleviate some of the burden of those on the front lines of the coronavirus pandemic. Both centers are run by our Clubs' staff. These dedicated individuals stepped up to serve our community without hesitation, and we wanted to share this wonderful news with you.

Sending you well wishes for good health!
_____________________
March 24, 2020
Dear BGCGW Community:
Over the last few days, our incredible staff put their collective heads together and created a fun, safe way to bring the Club to our kids. We are SO excited to introduce, Clubhouse @ Your House, available now!
Each day youth will have virtual access to educational games, homework help, and creative projects. We also offer a dedicated time just for teens to allow open discussion on the issues of the day and a much-needed connection to trusted staff and a network of friends right from their home. Catch a preview on Facebook >>
Wishing you a safe and healthy week!
_____________________
March 22, 2020
Dear BGCGW Supporters:
We have been working diligently on your behalf to ensure Boys & Girls Clubs are top of mind with Congress and the Administration when coronavirus relief legislation is being negotiated. Congress just passed the Families First Coronavirus Response Act and now are now considering a third Coronavirus bill that could benefit Clubs. Your elected officials need to hear directly from you now on how this public health crisis is impacting BGCGW and our community.
There are specific policy issues we believe this legislation will help us navigate during this crisis:
In the absence of school meals, BGCGW is stepping up to ensure youth have the nutrition they need during this time. Allow flexibility in how meals are getting to kids
If BGCGW has locations that are able to re-open providing extended child-care services, funding is needed to support these efforts
BGCGW Clubs will need additional supports for supplies and services to keep facilities clean, safe and sanitary
Ensure BGCGW Clubs will not be penalized for being unable to serve our youth in-person, temporarily
Will you ask your Members of Congress to include these in Stimulus packages being debated?

TIME IS OF THE ESSENCE, please act now and share how this crisis is impacting your Club with our elected officials.
_____________________
March 16, 2020
Dear Parents,
It's important that you know the safety and protection of your children is the number one priority of Boys & Girls Clubs of Greater Washington. We are doing everything possible to keep our Club members, staff and volunteers protected from the COVID-19 virus. Due to recent cases in our community, we have decided to close the Clubs until advisable by the regional health departments. During that time, we will thoroughly clean, disinfect, and restock sanitation supplies to prevent possible exposure or spread of the virus. These measures ensure that all youth, staff, and volunteers are safe when the Clubs reopens. Should anything change upon the need for additional precautions, we will update you with this information immediately as we fully understand the implications our closure has on both your child and family.
In the meantime, we are advising all our Club staff, families and youth continue to take preventative measures as recommended by the CDC. Should you have any questions or concerns, please do not hesitate to contact Kandice Ferrell, Communications Manager at kferrell@bgcgw.org. We will continue to update you with any new information.
As always, our commitment to our Club members and their families is unwavering.
In service to youth,
Jim Almond
Senior Vice President of Operations
_____________________
March 11, 2020
Dear BGCGW Community,
Boys & Girls Clubs of Greater Washington (BGCGW) continues to prioritize youth, volunteer and staff safety as the region addresses the coronavirus (COVID-19). D.C. and the surrounding regions continue to report there is no widespread community transmission of COVID-19, and prevention remains our priority. Currently, all BGCGW locations are open, with Club activities and events remaining on schedule. We are developing action plans guided by public health officials in our region, and we will continue to closely monitor and communicate key information as we learn more.
All updates will be shared with BGCGW families and supporters on our website and social media channels on Facebook and Twitter. The CDC provides timely updates HERE and local health officials share best practices to prevent the spread of this virus HERE. For general questions, please contact Kandice Ferrell at kferrell@bgcgw.org, thank you.
In service to youth,
Gabrielle Webster
President & CEO