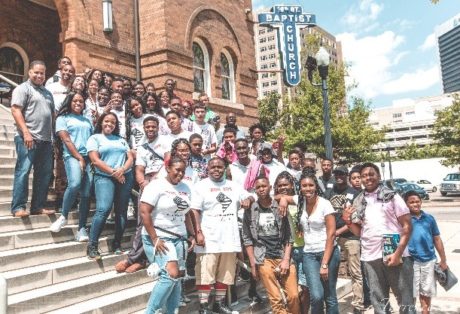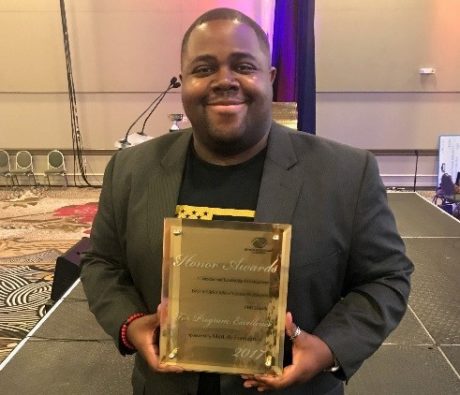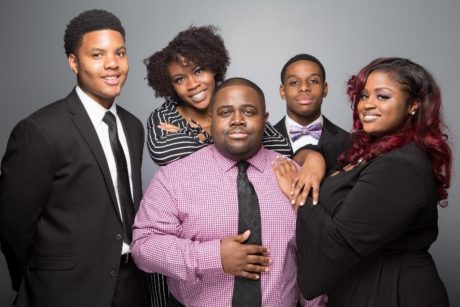 Meet the FBR@THEARC Teen Director and foodie who uses food culture to introduce his teens to new things.
LeVar Jones believes that being the Teen Director at the FBR Branch@THEARC is his sole purpose in life. After twenty years working with teens and six with BGCGW, LeVar knows that helping these kids is his calling. He started working with Baltimore City schools and local nonprofits aiming to make "out of school" time safe and enjoyable for the city's teens. He wants his teens to not only feel safe but to feel at home. Creating a space to be their second home is a big part of his work. They need to feel safe, they need to feel at home, and they need to feel like they are part of a family.
The program structure is based off of three main components: Lead, Create, and Live. The Lead Programs include #OurLivesMatter, Keystone, Youth of the Year, and special partnerships like Culture Crew and Food Culture. As a huge advocate for the arts, LeVar is no stranger to exposing the teens to new experiences. He uses the Culture Crew and Food Culture to introduce his Extreme Teens to different types of food. He hopes that opening them up to new foods will in turn open them up to new experiences in life. The teens use the Create Program to explore photography, videography, music production, digital art and design, 3D printing, and robotics. This fall, LeVar and the Best Buy Teen Tech Center Coordinator, Thomas Massanier are developing an e-commerce program because his teens are not only consumers but creators. They will begin selling the things they make in the club to learn how entrepreneurship works. Finally, through the Live Program the teens participate in SMART Girls, Passport to Manhood, and Fitness and Wellness programs.
The Extreme Teens are a dynamic group of Club members who push back against negative social issues like depression, violence, bullying, sexual activity, drug and alcohol use, obesity, and peer pressure. The #OurLivesMatter Teen Campaign aims to continue their mission by exploring the roles of Black leaders in the tech industry and how those breakthroughs impact the areas of social justice for teens. In 2017, the #OurLivesMatter Teen Campaign was recognized with the National Honor Award for Program Excellence in Character and Leadership Development. Our teens and staff were recognized for having created a nationwide conversation and engaging more than 1,100 teens. Their intersection of media arts and social justice is giving teens here and across the country the opportunity to have their voices heard and to collectively say, our lives matter! Currently, the #OurLivesMatter Teen Campaign exists solely at the FBR@THEARC Branch but with more funding and support, this program could reach all 12 BGCGW sites to optimize impact.