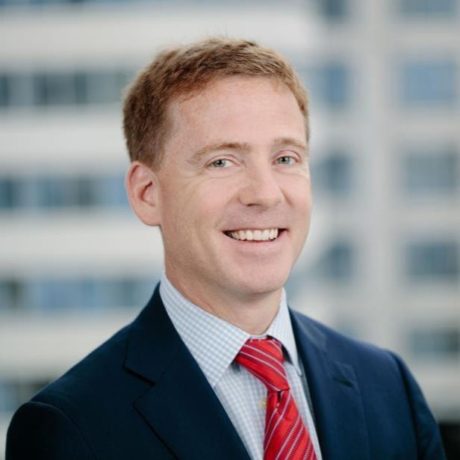 Each year the Youth in Real Estate event pays tribute to industry leaders, developers, and architects committed to strengthening the community by making significant contributions to youth and to Boys & Girls Clubs in the greater Washington region. Their support is especially important today, as youth and families struggle due to pandemic impacts.
Meet honoree Matt Kelly, CEO at JBG Smith!


What is the best thing about your current job?
Besides the amazing people that I work with, the best thing about my current job is having the ability to make a positive impact in the neighborhoods where we operate.
As a company that was born, bred and exclusively operates in the DC region, it's important that we are constantly improving the lives of those who live and work in the communities where we do business. I'm proud to be part of an organization that strives to create a more equitable and inclusive community – both by fostering that culture within our firm, as well as in the industry and across the region.
What has been your proudest career moment?
Working with the JBG SMITH team to secure the Amazon HQ deal will always be a highlight of my career. It was a once in a lifetime experience and a huge win for the region.
I'm also incredibly proud of the early success of our Washington Housing Initiative, which takes full advantage of our presence in the region and expertise as an owner and operator of multifamily housing to promote the preservation and development of affordable workforce housing.
Finally, I continue to be impressed by the way our team has adapted and come together during these challenging times.  Our customers need us now more than ever, and the entire organization has stepped up in incredible ways to help their colleagues and give back to their communities.
What was your reaction to hearing that you would be a BGCGW Youth in Real Estate Honoree this year?
To be honest, I was surprised.  The work we do is such a team effort that I always feel a little awkward receiving awards like this when it is our team that deserves the credit for all that we do.  That said, I accept it happily and with pride as this is such a fantastic organization with so many passionate people who work tirelessly to advance its mission.  We've accomplished a lot, but there is still more work to do and I'm happy to be a part of making that happen!
What has been the most rewarding aspect of giving back to BGCGW?
Making a difference in the world happens one small step at a time, person to person.  As a father of four young children, I know first-hand that there is no more important work than helping a child learn, grow and succeed.  It's our responsibility to be leaders and to create supportive and safe environments for our young people.  These are tumultuous times, and young people need programs like BGCGW now, more than ever.

One piece of advice for youth interested in the commercial real estate industry?

Above all, align yourself with good people.  Some go for the highest pay, some go for the best title they can find.  Others want to work for the biggest fish or the most active producer.  In the end, if you align yourself with genuine, kind-hearted people who treat others well and are guided by their integrity and reputation, you will find happiness in real estate (or any other field for that matter!).  If you are happy with the team you're on then good things will happen!
Continued support for BGCGW youth is truly vital for our members. It is because of people like our honorees, sponsoring companies, and generous donors like you that make this life-changing work possible.
To learn more about the event, sponsoring, or buying tickets, please visit our website – see you on November 12!