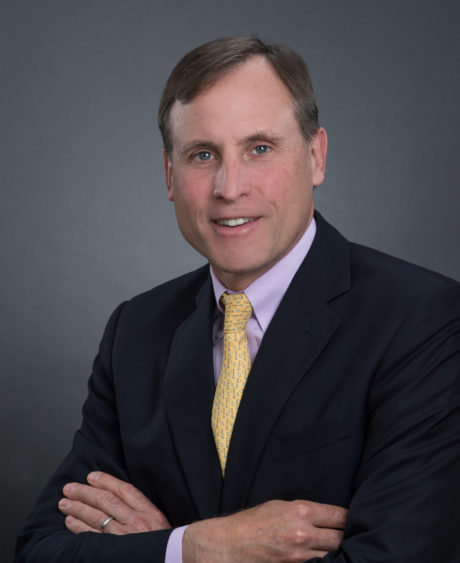 Each year the Youth in Real Estate event pays tribute to industry leaders, developers, and architects committed to strengthening the community by making significant contributions to youth and to Boys & Girls Clubs in the greater Washington region. Their support is especially important today, as youth and families struggle due to pandemic impacts.
Meet honoree Lacy Rice, Managing Partner at FCP!

What is the best thing about your current job?
I now have more time to help youth in our region find pathways to success through Boys and Girls Clubs.

What has been your proudest career moment?
I am most proud of the progress made by my fellow board members and the BGCGW staff toward our goal of reestablishing BGCGW as the DC region's largest, most respected and most effective youth-oriented charity.

What was your reaction to hearing that you would be a BGCGW Youth in Real Estate Honoree this year?
It was very humbling to get the call from BGCGW's amazing CEO, Gabrielle Webster announcing the YRE Award. But not as humbling as a subsequent call from my friend Chris, who grew up with me in the Martinsburg, West Virginia Boys and Girls Clubs long ago. Chris couldn't believe an organization as big and important as BGCGW would have me on the board, much less as an honoree.
Though our lives went in very different directions, it's humbling that Chris still sees me as the kid I was 45 years ago, and he knows that is all I'll really ever be.
What has been the most rewarding aspect of giving back to BGCGW?
For decades, I was primarily focused on my family and my work. As a result, I unconsciously became isolated from many important aspects of our D.C. region community. By giving substantially more time and resources to BGCGW in recent years, I've rediscovered the wonderfully diverse family of BGCGW staff members, donors and children whose generosity and hope make our 21,000 person BGCGW community so special.

One piece of advice for youth interested in the commercial real estate industry?
Dream big. Work hard. Be passionate. View all people equally. Find the silver lining. Make adversity your accelerant. Study and emulate the smartest person in the room. Don't be too proud to take the helping hand. Leave your ego at home. Go for it!
Continued support for BGCGW youth is truly vital for our members. It is because of people like our honorees, sponsoring companies, and generous donors like you that make this life-changing work possible.
To learn more about the event, sponsoring, or buying tickets, please visit our website – see you on November 12!