His connection to the Boys & Girls Club of Greater Washington was instant. Soon after college graduation, U.S. Naval Officer John Maslin (age 24) was stationed in DC. Knowing of the Boys & Girls Club's strong reputation, John found the George M. Ferris, Jr. Clubhouse 6 and signed up to volunteer in January of 2018.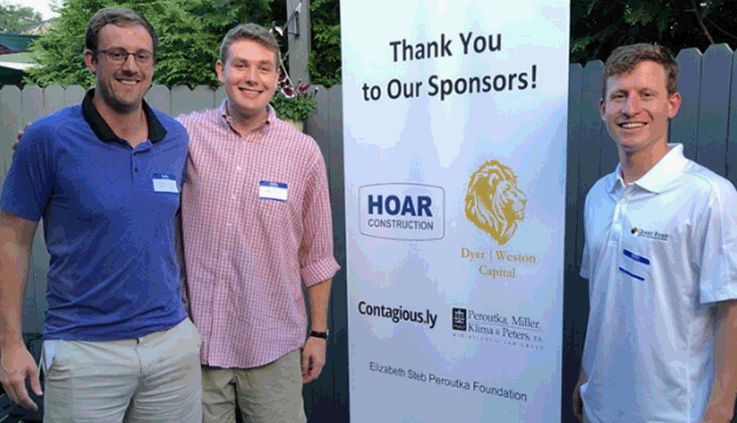 "I have always had a passion for helping kids achieve their potential," John shares. "The world can be a scary place, and society needs people who are willing to stand up, defend the common good, and make a positive difference. I want to be one of those people." John enjoys working with Club members on homework lessons and developing positive relationships with the kids. It's simple—he just wants to help them develop, grow, and succeed.
He also understands the importance of funding projects and resources necessary to provide a safe learning environment. John began to notice that the Club's buses were falling apart and constantly breaking down, making it difficult to get the kids safely to and from the Club.
He took action. John enlisted two friends over the summer, and the "Bus Boys" spearheaded an initiative which included an event and peer to peer fundraising. In addition, John sought grant support and co-authored a proposal.
Fast forward to today, and the Bus Boys have raised over $75,000, 150% of their original goal, and received enough to purchase a new bus. "We wanted to provide a bus that the Clubhouse 6 staff could use for years to come. The Boys & Girls Club of Greater Washington has proven over and over that they enrich the lives of kids and their families. They improve lives, improve community, and are making the world a better place."
Our kids can't wait to ride their new bus.
Additional proceeds will continue to support a new transportation fund for BGCGW. Click here to continue to support the Bus Boys' BGCGW transportation fund.