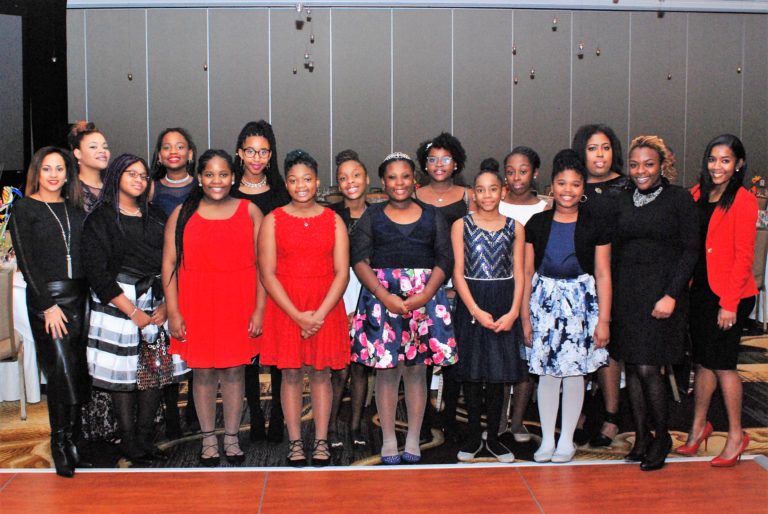 With the support of the Women's Leadership Group (WLG), BGCGW launched the Fearless Girls (FG) program which provides the tools and encouragement needed to help build self-esteem, engage in positive behaviors, and aid in good decision making.  Using a holistic approach, the group of 20 young ladies in middle and high school were taught the importance of drug & violence prevention, facts surrounding teen pregnancy & disease prevention, and health & wellness habits.  BGCGW helps girls to set personal goals and establish a foundation to live as self-sufficient adults.
The weekly sessions are derived from the SMART Girls curriculum, a national evidence-based program of the Boys & Girls Clubs of America, supplemented with and complemented by, monthly special events to promote skills and learning.  Fearless Girls promotes exposure to potential career options, social interaction with professional women and the realization of higher education opportunities.
Our girls have been treated to special excursions such as afternoon tea at a local tea room and a viewing of the acclaimed movie, Hidden Figures. Based on a true story, the film documents the work of a team of African-American women that provided NASA with important mathematical data needed to launch the program's first successful space missions.
This program would not be possible without the generous support of the Women's Leadership Group. The inaugural Fearless Girls To Fearless Women Gala raised funds to support activities like these for participants.  "The funds we raise will support the Fearless Girls and other important programs," said Debby Kelly, Fearless Girls To Fearless Women event Chairman.  "We work hard to fundraise every year because we know this effort will make a direct impact on the youth in our communities." The event is also a platform that allows WLG to honor successful, fearless women.  This year's honorees were Patty Perkins Andringa, Women's Leadership Group Founder and Chairman and Manuela Testolini, Founder and President of In a Perfect World Foundation.