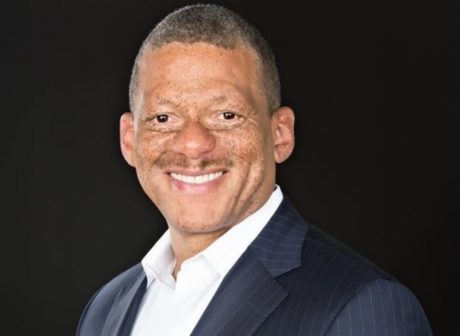 The key to philanthropy is passion. Find something you are passionate about and give – your money, your time, or your skillsets. Metropolitan Board of Directors Chairman, Stanley E. Porter says, "Philanthropy is broader than money. The importance of giving back is all of us are products of people who have spent time with us, influenced us, invested in us, had aspirations for us – bigger aspirations than we do ourselves. Why wouldn't you want to give that to others?"
In 2009, Stanley was introduced to the Boys & Girls Clubs of Greater Washington and immediately connected to the mission. It resonated with his passions of assisting youth and under-represented minorities. At the start of his term, he joined the Program Committee and became heavily involved with the programming that ultimately drives our outcomes. Programs like Power Hour, where our students dedicate an hour to homework at the onset of coming to the Clubs and the Zirkin STEM Club, which introduces Club members to Science, Technology, Engineering and Mathematics. These examples are two of many that contribute to the positive outcomes we report. Stanley wanted to know more, he wanted to understand the day to day operations of the Clubs. He started inviting Club staff to the board led program committee meetings to fully understand the process of putting our metrics in place. Boys & Girls Clubs aim to have high average daily attendance rates to help as many youth as possible. Our largest Clubs serve more than 200 Club members daily. By including the staff and holding committee meetings in the Clubs, Stanley and his fellow committee members were able to recognize what needed to happen to improve. Due to the efforts of our outstanding Club staff, our outcomes are 10 to 30 points higher than the national average within the network of Boys & Girls Clubs of America (BGCA). We deliver the promise of BGCA – we create great futures.
Stanley believes that BGCGW can be the best group of Clubs in the country by continuing our significant and impressive progress. His current focus is to build a sustainable foundation that will allow us to grow to the scale and scope of our mission – by helping those who need us most. By concentrating on cost structure and finding sustainable revenue income streams, it will allow us to expand and grow to provide more services for both Club members and staff.
Because of Stanley's passion for BGCGW's mission, he has been involved for nearly ten years, and he has given some of his most meaningful, philanthropic gifts. He hopes to attract more and more individuals, corporations, and foundations to BGCGW by talking about our trajectory, outcomes and future. For young people to think about giving – those who have the ability – it's not about how much you give, but getting into the pattern of giving. Participation is more important than the size of the gift. Your impact can truly make a difference, and today is the best day to begin.