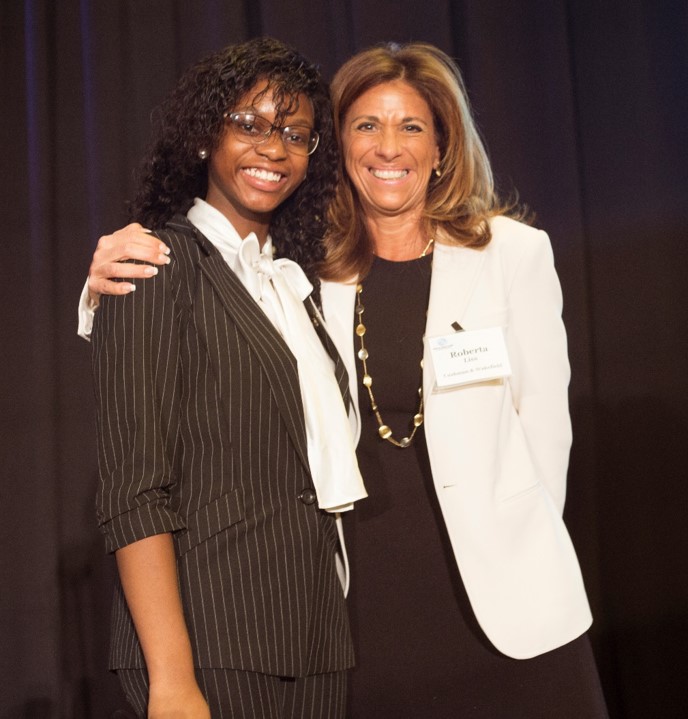 Please welcome one of the newest BGCGW Metropolitan Board Members Roberta Liss! Roberta is the Regional Managing Principle at Cushman &Wakefield's U.S. East Region. Roberta has been awarded the Outstanding Engineering Alumna Award from the Penn State College of Engineering, was named one of Jewish Women International's 2014 "Women to Watch" and is the recipient of Washington Business Journal's 2015 "Women Who Mean Business" award. We are so excited to have Roberta's incredible leadership and passion on our board.
Get to know more about Roberta's passion for the BGCGW mission…
Q: Tell us a little bit about why you joined the board?
A: I wanted to contribute to this great organization and do my part to ensure that every young boy and girl in the DC region has an opportunity to enjoy a successful life. I believe it to be incredibly important for each child in the region to develop into the best version of themselves, which BGCGW supports and enables.
Q: As a new board member, how has BGCGW already changed your life?
A: BGCGW has allowed me to develop relationships with the children in the program and has helped me understand how important the support, structure, and empowerment that BGCGW provides is to not just the children, but also our community as a whole.
Q: What are you most passionate about? Why?
A: So many parts of this organization inspire me. BGCGW has and continues to make waves in our community and the passion to help others is awe-inspiring. I love being able to help develop and provide resources to these children so they can grow into amazing adults. And finally, it is so important to provide members of BGCGW exposure about what is possible in their life, and then ensure we provide the support, structure and resources for them to reach their true potential.
Q: What is your favorite BGCGW memory?
A: When Joe's Kids kicked-off, I was so privileged to hear one of the BGCGW Club members, Elijah, lead a prayer with all of the guests. As he spoke to us, his passion, love, and respect for others flowed so naturally and was inspiring. His ultimate goal is to become a pastor, and it was so hopeful to be a part of an organization that would support and provide the ability to develop and achieve that dream in the future.
 Q:  What are your top priorities for Joe's Kids?
A: My three priorities for Joe's Kids are:
Support more children within the DC Metro Region and do more to help them develop into strong adults who can help their communities.
Provide opportunities to keep children within the program safe, both psychologically and physically.
Create more relevant resources, including use of technology, to ensure they are prepared for the future.
Q: What message do you have for future generations about the importance of philanthropy?
A: Legacies are built on the impact we have on our community and the people we touch. Philanthropy, of course, includes a financial component, but more importantly, includes a true commitment to helping all become the best version of themselves and provide opportunities for them to be a valued contributor to our community.