It's hard to believe that school is already back in session for many in the DC Metro area. It seemed like only yesterday that we were not only enjoying #STEAMtheBlock, but also welcoming Housing and Urban Development Secretary Julian Castro to the Best Buy Teen Tech Center.
Despite the calendar now showing September, the summer months at our Clubs were memorable.

---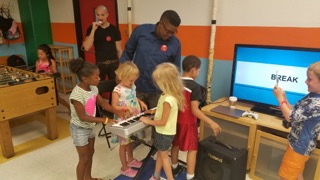 There were independent projects that were sponsored, launched and funded by the STEAM team in collaboration with Club members at Clubhouse 14. The weekly CAPA "Opera for Children," with award-winning opera artists and Dr. Green, performed their mini children's opera in August. Daily musicianship piano or drumline and instruction class; an art, architecture and Pepco class with Alex Claros, a former Clubhouse 6 member and now a masters in architect fellow and DC summer Pepco educator for 3 years.  The STEAM oceanography comic book and visual arts series, which impacted over 30 Clubhouse 14 kids, was a national pilot project launch.
---
BGCGW Northern Virginia Region held its second annual "Pirate Pursuit" with up to 5,000 rubber pirate ducks competing for special prizes. Pirates were set free in the Lazy River at Splashdown Waterpark for a two-lap race around the park. The first 10 ducks that crossed the finish line won a prize.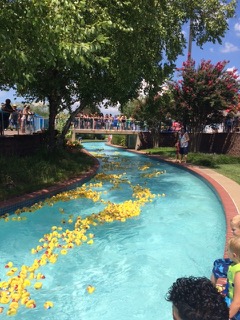 ---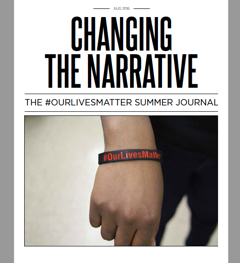 The 2016 FBR Teen Night Takeover Summer Program had the #OurLivesMatter Summer Journal published in The Washington Informer. It featured stories, pictures and expressions from those who have been a part of this movement.
---
Our Germantown, Maryland Club helped celebrate National Pancake Day, thanks to Choice Hotels. To celebrate, Choice Hotels donated waffles to help get Club members get ready to take on the day. It was all part of
#ComfortSaysThanks
, which helped to build up their waffle donation contribution, up to 100,000 waffles, to support BGCGW breakfast programs.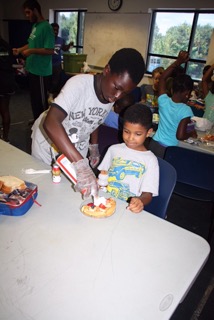 ---
Finally, in August,
NBC 4 celebrated Camp 4 Kids
, which saw people send donations so that local children could attend camp at BGCGW. Hundreds were able to come to camp thanks to the generosity of News4 viewers.
---
With all the activity at our Clubs, it made for a great summer that helped to provide a great future for many young children. To learn more about all of our programs, check out the
Our Programs
page.