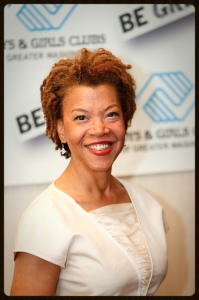 At BGCGW two undeniably wonderful things we celebrate are our work over the past year creating impact with kids and teens and our look ahead at what, with your continued support, we will do in the year to come.
2015 has seen a lift in our average daily attendance and, in a time when youth-serving organizations have experienced a decreasing teen population, we are seeing more registered members. This year we launched the marvelous Alloy ACHIEVERS program in partnership with the College Success Foundation. Designed to introduce young people to the benefits of graduating from college with a degree in a STEAM subject (STEM plus the Arts equals STEAM), the program offers wraparound services from middle school through graduation, as well as last- dollar scholarship support in the member's senior year. The Connect 4 Youth Program, a partnership with City Year, Covenant House and the National Youth Baseball Academy serving kids and teens in Wards 7 and 8 will complete its inaugural year, funded by the J. Willard and Alice S. Marriott Foundation. Last, but certainly not least, In Prince George's County (Suitland) we opened two more sites!
BGCA, our national organization, has declared 2016 #Year of the Teen. BGCGW wholly embraces this and we are in the midst of building the "ecosystem" that will help make our Clubs a place of choice for this vulnerable group. Teen Recruitment, Rhythm and Retention are the keywords. On the next MLK Day of Service we are Calling all Teens, those already behind the blue door of a Boys & Girls Club and those not yet in the Movement, to articulate their needs and how we can best help meet them.
So yes, it is the most wonderful time of the year. Another chance to thank each of you for your care and concern for those who need us most and, lest we forget, those who carry our future on their young shoulders.
Wishing you the happiest and safest of holidays,
Pandit

MEET CLUB MEMBER TROY BARNETT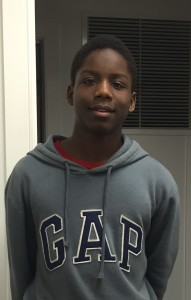 "Through the lightning and rain there is a sunny side."
This is the motto 14-year-old Troy Barnett lives by. When Troy first came to the Dunbar Alexandria-Olympic Branch BGCGW Club, he was having difficulties managing his anger. Staff at BGCGW noticed and provided him with coping skills and involved him in character building club programs like Torch Club and Passport to Manhood. With strong mentors showing him the way, Troy was able to model the behaviors of other Club members who demonstrated positive behavior.
When talking about his experience at the Club, Troy explains that BGCGW exposed him to new experiences and opportunities that may not have come his way otherwise. He notes that through the Club he has the opportunity to talk at board meetings, travel and coach younger Club members. "The Boys & Girls Club allowed me to strengthen my social and public speaking skills by giving me the opportunity to talk in front of groups during programs and speaking engagements, give tours, and actively participate in providing feedback about club programs."
Like many eighth grade boys, Troy loves to play sports. It was his love of sports that first brought him to the Dunbar Alexandria-Olympic Branch more than five years ago. As a player and coach for the Alexandria Boys and Girls Club soccer team and captain of the flag football team, Troy has developed his leadership and teamwork abilities.
When asked where he sees himself in a few years, Troy shares that he hopes to attend college, pursuing his dream to be a chef and giving back to the Boys & Girls Club by volunteering time and monetary donations when able. He say's that he's found his sunshine at the Club.

Staff Profile
FORREST PARKER JUNIOR A BOYS & GIRLS CLUB SUCCESS STORY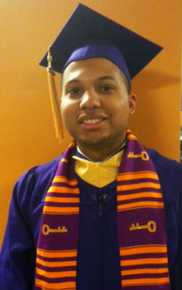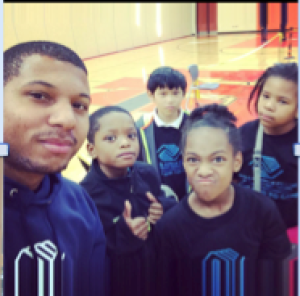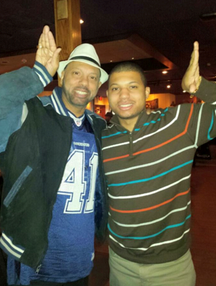 The son of a lifelong and legendary Boys & Girls Club staffer, Forrest was raised in the Clubs. He was selected as YOUTH OF THE YEAR representing the Boys & Girls Clubs of Greater Washington in 2007, and went on to be a runner-up in the Virginia statewide competition later that year.
After high school, Forest attended James Madison University where he earned a Bachelors Degree in Social Work. Despite his time away at school he remained connected to Boys & Girls Clubs completing his Social Work Practicum at a Club in Waynesboro, Virginia.
After graduation he started his full time career as a Teen Director at the Martin K. Alloy Manassas Boys & Girls Club. Soon after, he was promoted to his current position of Program Director.
When asked what has kept him involved for so many years, Forrest replies it is his love of mentoring, making kids happy, and being an extra support system for them and their families.
Although his favorite program is Passport to Manhood, focused on helping young men become great men, Forrest believes his biggest impact has come from introducing kids to college. Traveling with staff and youth from Clubs throughout Greater Washington, he has taken club members to visit schools in Maryland, Philadelphia, Atlanta, DC and Richmond. Many kids who had never ventured outside of their own neighborhoods and thought college wasn't an option, have come back from the tours inspired and motivated to pursue higher education. These tours opened their minds, sparked their interest and gave them a chance to see what college is all about.
The word Forrest uses to describe himself is "ENERGETIC."
When you don't see him in his Club or involved in another youth development activity, you will likely find Forrest pursuing his love of music as a deejay.
We hope he will bring his energy and passion to the kids and teens of Greater Washington for many years to come. Thank you Forrest Parker Junior!