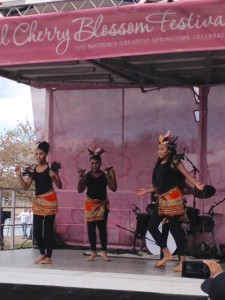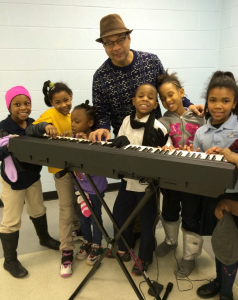 At the intersection of Art and Technology is our innovative #STEAMtheBlock program. Started as a feature of our Zirkin Club Tech Program, it combines performances by members and guest artists with classroom exploration of science, digital arts and technology.  These activities help recruit and retain 2nd -12th graders throughout DC, MD and VA. Participants performed at the National Cherry Blossom Festival this month!
Take a peek at some of our upcoming highlights.
Google Code Corps: Staffing is at the heart of our ability to provide programs and experiences. In partnership with BGCA and the Corporation for National Public Service, Google curriculum will be provided at 3 VA Clubs with the assistance of 4 VISTA volunteers starting in May.
NASA: On May 24th, participants in #STEAMtheBlock will visit the Goddard Space Flight Center, NASA's space research laboratory, for a guided tour and a sneak-peak of the James Webb Space Telescope.
Pepco STEM Club: Based on energy and urban infrastructure modules broken down into 1-2 hour lessons, the STEM Club uses a combination of hands-on labs, engineering challenges, and digital investigations. Partnering with Pepco and Discovery Education, BGCGW staff are trained to provide   fun and exciting ways to prepare members for the jobs of tomorrow.
STEAM Ambassadors: Helping advance summer brain GAIN, STEAM professionals will guide our campers in hands-on, interactive activities, continuing their exposure to careers while having fun.  Already on board are NASA, Percy Julian Institute and Roman's Robots!
Zirkin Club Tech: Qualitative instruction in Engineering and Technology impacting 100 youth each week. This program also provides staff training as well as internal research and reporting on outcomes.
Want to get involved?  If you or your organization is interested in serving as a STEAM Ambassador (this summer or year round), please contact Lily Banning (lbanning@bgcgw.org).