Meet Dedicated Staff Member Lauren Hinkel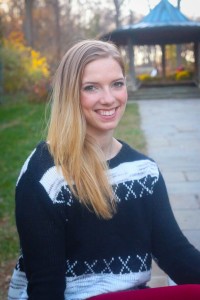 Lauren became a member of the BGCGW team in March 2014 as the Academic Success Coordinator at DC's Jelleff Recreation Center. Prior to joining the staff she served as a volunteer, so was already connected to the organization in a positive way.
A transplant from Katy, Texas, Lauren's passion for working with youth stems from her own growing pains as a kid.  From being bullied, to surviving ovarian cancer as an adolescent, she has had numerous experiences that speak of triumph and overcoming adversity.  When asked what she loves about the Club, she said, "I love that I am able to give the kids a unique perspective and a different kind of a relationship with them as an adult. I'm a friend and a mentor."   
Lauren has already made major impact in the Jelleff Branch by revitalizing the FEARLESS Women program through a partnership with Personal Care Products Council. The program was created for girls in middle and high school. What makes it so unique is that it specifically addresses topics of concern to girls in those age groups.  "It's an avenue for them to talk about sensitive topics that pertain to them", says Lauren. The program also promotes building self-esteem. Lauren often tells the girls, "Your outward appearance should not dictate your self-worth."
In addition, Lauren's been able to marry her passion for this project with her undergraduate coursework. FEARLESS Women has become the focal point for her thesis. Her hope is to create a complete curriculum for the program so it can be duplicated in other Clubs in Greater Washington.
When not at the Club, she's a full time student at George Washington University seeking her degree in Human Services and Social Justice.  She also spends her free time training as a power weightlifter and running after her two dogs, Satchmo and Roxy.