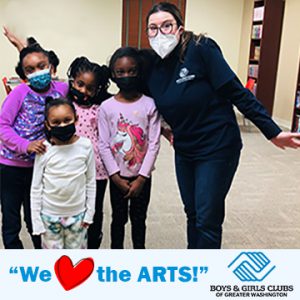 Meet Christina! She is the new Director of Arts for Boys & Girls Clubs of Greater Washington (BGCGW)!
She has been practicing and teaching art in schools and for communities for over two decades. Christina worked as the Implementation Coordinator for Michelle Obama's Turnaround Arts program—a school improvement initiative using all of the arts disciplines to bring positive change to a school's climate and culture.
In addition to arts education, Christina has experience in curriculum development—teaching and inspiring students from kindergarten through graduate school. Her formal arts training is in dance, but she has studied other art forms and has numerous partners and friends to help deliver a comprehensive arts programs to BGCGW Club kids.
 "We can change lives through the arts if we give our young people the opportunity to be exposed to them," Christina says.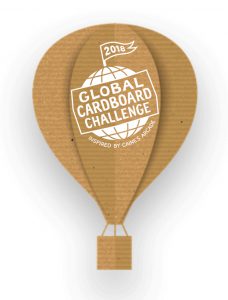 A NEW DAY, A NEW VISION FOR BGCGW ARTS
"Arts Week" and the "Cardboard Challenge" were just the beginning of the new direction of the BGCGW arts program. In the new year, BGCGW arts programing will provide youth and teens with an art club, dance classes and an all Club kid musical!
While drawing and painting address inner expression, Hip-hop dance classes address much needed social/emotional learning, as well as provide a physical activity—more support for strong and healthy minds and hearts. The goal is a complete approach to art and creativity for the child.
The planned musical will bring together visual artists, musicians, singers and actors to create a very special arts experience for BGCGW youth.

Christina concludes, "Sometimes it takes just one musical to change the journey of a child's life. The next Broadway star could be out in our Boys & Girls Clubs at this very moment!"

            Please consider donating to our mission. Click HERE to donate!