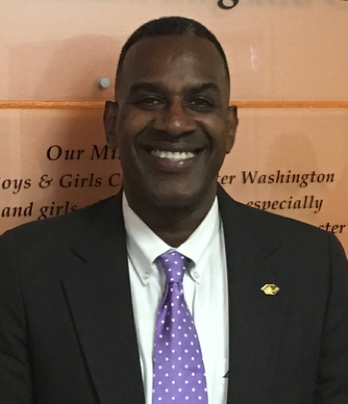 Wow what an exciting summer our kids had at the Boys & Girls Club.  It is incredible when we are able to maintain a large percentage of the campers from start to finish and encounter minimal negative incidents.  A HUGE shot out goes to the Club leadership, the program delivery staff, the safety and facilities team and of course Jason Hickman who is the Board lead for the Safety committee.
Now that summer is over, the fall is upon us.  We will begin our world class programming on October 3rd.  Theressa Green, Denieka Wicker and Minnie Annan are at the forefront of our training and our program initiatives.  To prepare for the school year, they have put in place a week of training, IMPACT A3: Assessment, Accountability and Action, that is designed to better prepare our staff for their work of "Creating Great Futures".    This fall we will conduct several programs and initiatives that will address some of the issues that face our youth.  As you know, there have recently been several negative incidents involving law enforcement and youth, primarily African American youth.  We are planning a summit that is entitled R.E.A.L. (REALISTIC EXPECTATIONS AFFECTING LIVES…A Strategy of Engagement) that will take place in the early fall.  We are extremely excited to conduct this summit.  We are in contact with Police Departments from VA, DC and Maryland as we plan the event.  They will also be on hand to lend their expertise the day of the event.  Currently our kids are filling out surveys as to what they see as challenges in relating to the police.  Our intent is to build a positive bridge with the police in the localities that our youth live to foster better relationships between them.  Another program area that we are very proud of is our S.T.E.A.M. (the A is for Arts).  We are a Vanguard organization for BGCA in this area with our very own Tony Small regularly providing insight around STEM programming to BGCA organizations.  Our Zirkin S.T.E.A.M. programming is on par with any program throughout BGCA!  Through this program, our kids have been to a NASA site, hosted 4 astronauts at the Club, learned videography, mastered methodologies around STEM and so much more than I can ever capture in this President's Corner.  In addition, the S.T.E.A.M Team conducted the STEAM the Block event that featured performing artists, some of who are products of the program.  More than 200 kids, volunteers, partners and staff participated. I would suggest that everyone that is reading this, stop by and observe the magic that the S.T.E.A.M. Team makes.  (Disney is not the only people that can make magic happen)
In conclusion, BGCGW is full speed ahead in our quest to be the number one youth serving organization in the DC Metropolitan area.  The Board, staff, volunteers and key stakeholders are all focused on the goal at hand. I REMEMBER many years ago the regard we were held in around the country as it relates to Boys & Girls Clubs excellence.  I have no doubt we can get back to that level.  It will not be easy and will not happen just because.  The old adage "if you always do, what you've always done, you will always get what you've always got" is applicable.  We are looking at every area of our organization to see where changes to our approach and efforts need to be.  I, as well as the Sr. Leadership team are absolutely focused on making BGCGW more effective in our services, better stewards of the resources we are provided and more visible in our communities. To everyone that is receiving this message, thank you, as you are a huge part of our success!  Excellence is our goal…..let's not fall short.