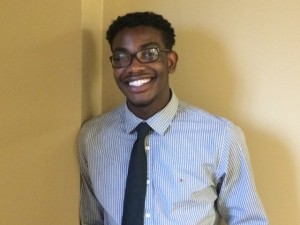 For 13 years, Derrick Almond has seen himself grow more confident, thanks to the Boys & Girls Clubs of Greater Washington. Well-mannered and dressed for success, Derrick credits Miss Roberta from the Hylton Branch and Miss Patrice from the Alexandria Branch for helping him to become more polished. Derrick also credits the Club with teaching him to become peer leader. Derrick credits his parents with teaching him how to take on any task and succeed and to never say never no matter how daunting the task.
Showing just how much Derrick has grown as a Club Member, he was selected as the Youth of the Year for his Club as well as one of two BGCGW Youth of the Year Ambassadors for 2016. His message for his fellow younger Club Members as they look to their futures is: "Simple. Do it."
It's clear that Derrick Almond will aspire to do great things in his future.  He will be attending Norfolk State University in the fall where he will be enrolled in the pre-med program in hopes of becoming a doctor.