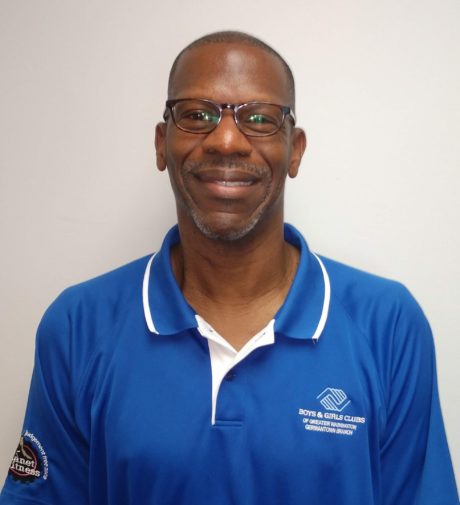 It was the fall of 1990 and Phil was back in the United States, after playing basketball in college and then abroad, professionally. Beginning his basketball career in 1985, Phil explored Ireland, Portugal, Belgium, Mexico, and a few other countries. He loved the lifestyle.
In between projects, Phil's mother suggested he interview for a youth counselor position she saw advertised on television. Phil applied and was interviewed but waited months to hear back. Near the Christmas holiday season, he received the call and met with former President & CEO, Archie Avedsian.
In December 1990, Archie told Phil that he would be the closest thing to Michael Jordan many of the Club kids would meet. So, he began his Boys & Girls Clubs career on December 20 at the Montana Terrace Boys & Girls Club as the Education Director. From there, he became the Program Director at the Rockville Boys & Girls Club and was later promoted to Branch Director.
In 1999 Phil went on to establish a site in Silver Spring, Maryland at Daly Elementary School and in 2002 made a home at the new Germantown Boys & Girls Club of Greater Washington.
When asked what drew him to a career with Boys & Girls Clubs, he cites a few reasons. Being a big kid himself, he found it to be a joy working in youth development as a mentor and role model. Phil grew up in a military family, where being a part of the community and giving back were activities they performed together. Continuing a mindset of service to others is deeply gratifying work. He also feels strongly about being an advocate for children who feel unheard, empowering them to find their voice, developing into strong and capable youth.
To meet Phil in person, stop by the Germantown Club and take a tour or say hello!