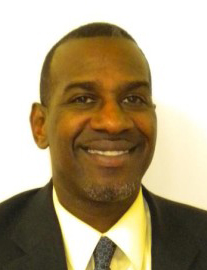 For more than 20 years, Jim Almond's leadership has helped broaden the reach and deepen the impact for the Boys & Girls Clubs of Greater Washington and Virginia. Jim, a former U.S. Army Officer began working with the Boys & Girls Clubs in 1989 as a part-time Teen Director in Norfolk, Virginia.
After three months on the job, he was promoted to a full-time position where his passion to help our kids continues today. Spend just five minutes with Jim and his infectious enthusiasm for the Boys & Girls Clubs spreads like wildfire. Story after story he shares memories from the heart with an eye towards the future. It's clear: this former Employee of the Year is in the business of changing lives. Jim said one of his favorite conversations when introducing new people to the organization is dispelling the myths, "People don't realize the Boys & Girls Clubs serve children from all socio-economic backgrounds." Jim added, "We help working families, military families and all parents seeking a positive, safe place for their kids to learn and grow."
Over the years, Jim's leadership helped to nearly triple attendance at the Virginia Beach Boys & Girls Club, direct the opening of a new Club in Emporia, Virginia as well as financially transforming the former Alexandria-Olympic Boys & Girls Club from a deficit of $65,000 to a surplus of $8,000 in his first year.
With no plans of slowing down, Jim's enthusiasm for the organization is shared through his two sons, ages 16 and 13 – both active with the Boys & Girls Clubs in Prince William County. "It's important for my kids to be a part of such an organization that touches every part of a child's life. What makes the Boys & Girls Clubs of Greater Washington unique is our diverse programs offering everything from education, technology to health and fitness."
This year at the organization's annual BGCA Day, Sr.Vice President of Field Services, Lorraine Orr, and CEO Pandit Wright presented Jim with the Bob Stowers Service Award honoring exemplary commitment and dedication to the Clubs of Greater Washington.
Please join all of us at BGCGW as we thank Jim for continuing to strive in an environment where character, positive attitude and unfailing work ethic come together to change young lives.