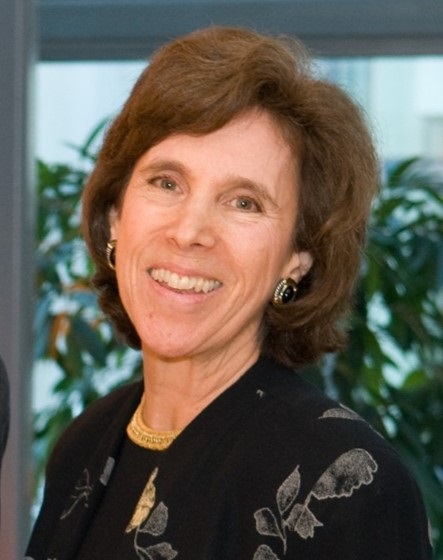 We are so fortunate to have dedicated champions for regional youth on our Board, and are excited to introduce one of our longest-standing advocates! Learn her story here.
Q: Tell us a little bit about when and why you joined the board?
It was 1984. My hands were full managing a few Board seats and my family (my third child was in elementary school). I was on the Board of the Washington area Junior League, actively involved in outreach when I met former BGCGW CEO Archie Avedisian. He had arranged a meeting with me asking for volunteers instead of financial assistance, a brilliant way to recruit members in that community who might be passionate about youth development. At the time, BGCGW leadership was male-centric yet the Clubs were fully integrated including both young men and women in the Greater Washington area.
During that era, many women were involved with healthcare-related non-profits tied to personal struggles, cancer awareness for example, or charities directly connected to their children's schools. In addition, being a BGCGW Board member was not a glamorous position with perks or benefits as in the Arts, so it was challenging finding new Board supporters. I personally believed that if it were not for the grace of God, it could be me and/or my children dependent upon the nurturing and programming of BGCGW which compelled me to start my journey with the Clubs.
Within a couple of years of joining, I was asked to transition to the role of Board President (now titled Chairman) and agreed to accept if allowed to restructure processes and roll out new strategies. Archie and Board Chairman Elwood Davis agreed, kicking off a whole new era. We refreshed the Board roster, updated the format of our meetings and became a productive, highly functioning organization.
Q: As a board member, how has BGCGW impacted your life?
Being a Board Member has become a part of my daily life and personal identity. Each day I reflect on ways to better support the children in our region, keep Board Members and the Women's Leadership Group engaged as well as finding fresh ways to obtain more funding and secure new members.
My family is also involved. All three of my children served their school community service at BGCGW, and my late husband always said that outside of my contributions to our family, my work with BGCGW was the most important work I was a part of. I am very proud of that.
Q: What is your favorite BGCGW memory?
It is difficult to select only one memory but some of my fondest have involved watching the ICON program contestants develop from start to finish, culminating as winners beaming with self- confidence.
One young lady, in particular, was so shy and uncomfortable at the start that her head hung low and her voice was barely audible. Over time with support and coaching, she developed to such an extent that she was selected as the event closer! She wrote beautifully spoken words, delivering a powerful presentation. Her transformation was magnificent.
Q: Can you share about Women's Leadership Group and top WLG priorities?
By the end of the 90s, I began to feel frustrated with the lack of women connected with BGCGW and decided to make this a priority. Women's Leadership Group (WLG) was borne out of discussions with three outstanding women – Pat Shannon, Kate Carr and Joy Safer. During a brainstorming session with several other women, we all agreed that many wanted to impact the underserved kids in our local community but had many competing interests and obligations. Understanding their motivations and constraints helped us shape the WLG. This newly-formed network of change-makers exclusively comprised of women would pay $1,000 to cover their membership and with the help of BGCGW staff, were able to support our kids without a major time commitment.
We are always seeking to bring new members into WLG, enhancing ways to raise funds that will enable us to reach more youth while meeting interesting women and having a great time.
Q: It's a monumental year for WLG, what does this anniversary mean to you?
When I reflect on the 20th anniversary, it is truly amazing to have come so far. For an organization to have survived this long and netted 6 million dollars for the youth of Greater Washington is fantastic. We have worked to remain flexible and adapt to change around us. I am so hopeful about our future and look forward to seeing how we continue to transform over the next 20 years with the next wave of members and leadership.
Q: How has Holiday Swing evolved and what can the community expect at this event?
One of our earlier programs, ICON, was a WLG favorite because the spotlight was on the children and their often hidden talents. There were no speeches, simply a five-minute performance by each of the five winning acts from the ICON Talent Showcase Competition, a silent and live auction, and dinner. After facilitating the ICON event for twelve years, 100 wonderfully talented youth had performed at the Kennedy Center and the 50 winners at our annual gala, we turned our attention to the BGCGW Fearless Girls program. Two fundraising efforts helped to get this initiative on solid footing and honored two important WLG women.
Next was Holiday Sing and this year it is Holiday Swing. Tony Small, our artistic guru, leads this terrific project which has grown over the last three years. We are so excited to be back involved in supporting an event that involves so many of our kids. Holiday Swing, featuring our youth choir accompanied by professional artists and a chamber orchestra at the Kennedy Center's 2,500 seat Concert Hall, is free to the public.  You won't want to miss it!
We're also holding an incredible event on Dec. 3 at the Penthouse at the Wharf to celebrate our 20th Anniversary, have a sneak preview of Holiday Swing, and extend our gratitude to our generous supporters and sponsors. To join us or get involved, please contact Terri Johnson at tjohnson@bgcgw.org.
Q: What message do you have for future generations about the importance of philanthropy?
Most reading this blog have discretionary income. Many others do not have this luxury. Because we are so fortunate, it is incumbent upon us to give back, in appreciation for all that we have.
I hope that folks will designate our remarkable children as their vehicle for giving back. When you look into the eyes of BGCGW Club kids and see all the joy and potential, you know your contributions are making a difference.