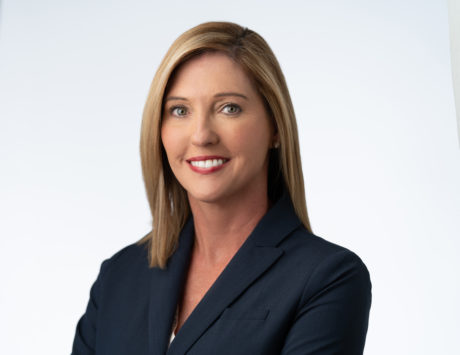 Each year the Youth in Real Estate event pays tribute to industry leaders, developers, and architects committed to strengthening the community by making significant contributions to youth and to Boys & Girls Clubs in the greater Washington region. Their support is especially important today, as youth and families struggle due to pandemic impacts.
Meet honoree Holly Sears Sullivan,  Head of WW Economic Development at Amazon Public Policy!


What is the best thing about your current job?
I am fortunate to work with an amazing team of individuals with big ideas. I engage with community leaders globally to ensure we are exceeding our customers' expectations. I lead a team that supports our business investments to create good jobs with great benefits in communities around the world for people with all levels of education and work experience. Through these engagements, I am able to forge strong relationships and good community partnerships. These investments are an opportunity for people to work in the communities in which they live.

What has been your proudest career moment?
The proudest moment in my career was in November 2018, when we announced our second Amazon headquarters in Arlington, VA and our new corporate office in Nashville, TN. Our headquarters in Arlington will bring thousands of jobs to the greater DC, Maryland, and Virginia community and create the opportunity to ensure we can recruit from a diverse pool of tech talent.  Our corporate office in Nashville is also significant, on a different scale, because we will be investing in diverse talent in my hometown, bringing together the Nashville creative class with innovators in tech.  For both of these projects, we have the opportunity to create jobs, build an amazing talent pipeline, be a part of the community and change the way tech looks for decades to come.

What was your reaction to hearing that you would be a BGCGW Youth in Real Estate Honoree this year?
Two words:  humbled and surprised. Boys & Girls Clubs of Greater Washington supports so many young people and the fact that I am being recognized – and in the same company of the additional Honorees and these amazing youth – is quite humbling. This recognition is also meaningful because it may help influence the path of a young person in the club and demonstrate that we all face adversity and we can all create our own way.

What has been the most rewarding aspect of giving back to BGCGW?
The most rewarding aspect has been working with young people. There are many young people, all with different stories, backgrounds and dreams for their futures'. Each of them inspires me daily to think bigger about how we can continue to work together to create opportunities and engage with our local communities.
One piece of advice for youth interested in the commercial real estate industry?
When one thinks of commercial real estate, they often think of development or sales, but in reality, commercial real estate is inclusive of many roles and jobs. Whether you want to be in sales, development, construction, finance, human resources, or community engagement, there is a role for you in commercial real estate. There are no goals too big and no tasks too small, as you are taking steps throughout your career.
Continued support for BGCGW youth is truly vital for our members. It is because of people like our honorees, sponsoring companies, and generous donors like you that make this life-changing work possible.
To learn more about the event, sponsoring, or buying tickets, please visit our website – see you on November 12!