Most people remember Disney's The Lion King movie as a story about redemption—an exiled boy king that finds his way back home to take his rightful place on the throne.



Boys & Girls Clubs of Greater Washington's (BGCGW) interpretation of the story in Disney's The Lion King Kids Musical is about much more than redemption. The musical provides a journey for kids to find out who they are.
The story of this production of the musical itself is filled with examples of redemption and the overcoming of adversity.
                                                          THE CIRCLE OF LIFE
Club kids, many for the first time, are being introduced to the demanding tasks of remembering dialogue, exhibiting emotions on cue and rehearsing week-after-week and day-after-day over Zoom, and in person and with COVID masks. The life skills of discipline, commitment and the foundations of a solid work ethic are being decanted into each Club member throughout the course of preparations for the show.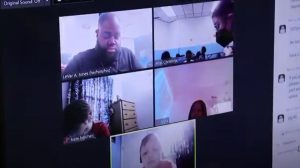 "We started table reads virtually, back in January. It's now May," said BGCGW Director of Arts, Christina Ratatori. "The most challenging part of all of this has been the hybrid rehearsals. Some of the cast members were in-person, while others online. When online members were saying their lines, it was difficult for the in-person kids to hear. Another challenge has been having a cast that includes youth from all over the DMV. Some families drove 60-90 minutes one way for a rehearsal."
With over 50 children between the ages of 6-18 as cast members and those behind the scenes; plus a slew of Club staff, parents, guardians and volunteers, the silver screen, big picture-turned musical is finally coming together.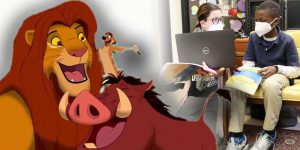 CAN'T WAIT TO BE KING
"I love that this activity is offered for children to experience this form of the arts and I'm excited to see the ending result," said Alisha G. the mother of Jett, the 6 year old Club kid playing the lead role of Simba. "I think that it's absolutely amazing for Jett. This is very new to him and I'm glad he wanted to be a part of this great production and broaden his horizons."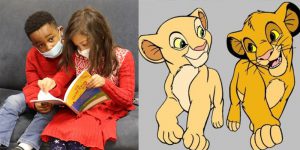 Often times, the turning point toward real visual progress for casts of stage plays and musicals occurs once full costume rehearsals begin. Ratatori sees this musical production rewarding for everyone involved at any point during the show preparation. "I like when kids that aren't always good at school or sports find their personal voice through painting, through dance, on stage; they become themselves," she concludes.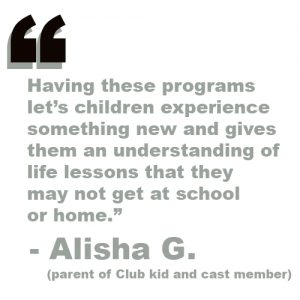 The musical has two showings: May 20 at 7:30pm, and May 21 at 2pm at Richard England Clubhouse 14 (4103 Benning Road NE Washington, DC). Tickets for BGCGW's presentation of Disney's The Lion King Kids Musical are on sale for $3.00.
Tickets can be purchased HERE. 
Click HERE to watch more of the interview with BGCGW Director of Arts, Christina Ratatori.