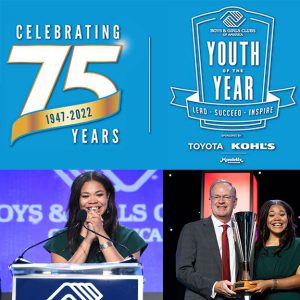 During the 75th annual Boys & Girls Clubs of America's National Youth of the Year gala, Asha, a Boys & Girls Clubs of Greater Washington Club member, was awarded the esteemed title of National Youth of the Year.
The title is the premier recognition program for Club teens and the highest honor a Club member can receive.
Over the next year, Asha will represent the voices of more than 4 million Club kids around the country at various speaking engagements, events and leadership junctures.
As a Club member for the last eight years, Asha, as many Club members do, learned more about herself and the endless possibilities that she could achieve by simply attending her local Boys & Girls Club. "My Club wasn't just a safe, affordable after-school option, it opened up doors of possibility and shut the windows of my insecurities," Asha said.
Click HERE to watch a highlight reel of Asha's recent accomplishments.
Click HERE to read the official press release from Boys & Girls Clubs of America.
HOW IT STARTED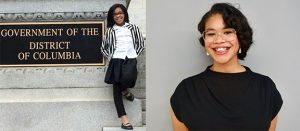 In fourth grade, Asha participated in a Club kitchen activity, learning how to make snacks such as guacamole; but in the process, discovered her personal passion for advocacy.
Shortly after the program ended, the fourth grader was asked to provide a personal testimony to the Washington, DC City Council to advocate for continued grant funding for the healthy-eating program. She read a speech in front of the council on behalf of her Club as well as other DC Boys & Girls Clubs. This act sparked a personal passion inside of Asha. Not only did she feel a responsibility for countering food insecurities, but she, despite her small stature at the time, took on the servant leader role of advocate.
"I believe it is our responsibility to make sure that all our young people are getting an equitable experience when it comes to career opportunities, food insecurity and education," Asha said.
Click HERE to watch a video of Asha and her father, Paris, recall this life-changing experience.
HOW IT'S GOING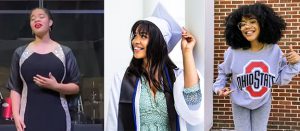 Fast forward eight years later, that same personal passion continues to fuel Asha. Aspiring to be the future President of the United States, Asha is now studying public affairs as a freshman at The Ohio State University and plans to work closely with the D.C. Public School Board to address key issues in her local community and beyond.
While in high school at the Duke Ellington School of the Arts in Washington, D.C., Asha achieved academic success as well as focused on vocal music, specifically opera.
Click HERE to watch a version of Asha's competition speech.
Click HERE to watch Asha's "Ode to Boys & Girls Club" speech.
LOOKING TOWARD THE FUTURE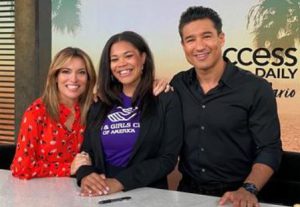 Asha's year will soon fill with engagements and appearances all across the county. She has already been on Access Hollywood and met stars from the NFL and WWE. However, she acknowledges that her responsibilities and personal passion remains intact.
"This role presents me with an opportunity to not only represent kids and teens across the nation, but to exemplify what's possible when young people are given access to safe spaces, caring mentors and life-enhancing experiences that empower us to reach our full potential, she said. "I know I am capable of anything that lies ahead and I am determined to make a difference."
Click HERE to watch Asha on Access Hollywood.
Follow @BGCGW on social media (Facebook, Twitter, Instagram) and check back with bgcgw.org periodically to keep up with Asha's year-long journey as Boys & Girls Clubs of America's National Youth of the Year.