Some folks call it the "summer slump," others  "summer learning loss," and Boys & Girls Clubs call it "brain drain." Whatever you call it, students in our communities and across the country will experience academic losses over the summer months.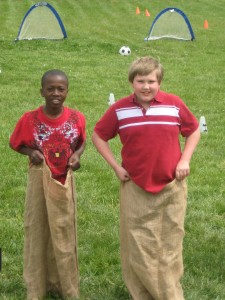 According to a 2013 survey of 500 teachers by the National Summer Learning Association, summer brain drain is a significant problem.  Sixty-six percent of teachers polled reported that it takes them at least three to four weeks to re-teach the previous years' skills at the beginning of a new school year.  The effects of summer learning loss are even more evident among lower-income kids.
BGCGW is working to fight the effects of summer reading loss among our Club members by providing engaging, enriching and educational summer camps for kids in the communities we serve.   Camps include our Best Buy Geek Camp sponsored in partnership with Google and our Cyber Security Code camp supported by DC Arts and Humanities. (DCAAH); both of which focus on improving math and science skills through innovative STEM curriculum.  We also offer traditional Day Camps that promote Boys & Girls Clubs' Fun With a Purpose (FWAP).
To learn more about BGCGW summer camps contact your local Boys & Girls Club.