DC's Mayor Muriel Bowser Honored by BGCGW Teens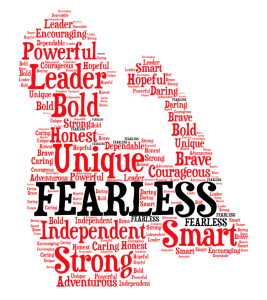 Participants in BGCGW's Fearless Girls Program at the Jelleff Recreation Center recently presented our Mayor with the first FEARLESS WOMAN award!
Adopted and nurtured by benefactor, Lezlee Westine, President and CEO of the Personal Care Products Council, FEARLESS Women is an empowerment program for middle and high school girls that creates a safe, positive environment in which the girls can discuss 'mature' issues that they perhaps feel less comfortable talking about with family or teachers. The young ladies also spend a great deal of time working on post-secondary education planning and readiness.
During the event the Mayor shared that being a "fearless woman" means being prepared to do the right thing even when it may not be the popular thing.
As part of the ceremony each girl told the Mayor, why they think she is a FEARLESS Woman, followed by a lively Q&A session. The girls described their meeting with the Mayor as an "inspiring and memorable event."
We thank Mayor Muriel Bowser for her time and care; Council Member Jack Evans for his attendance and support; Kimberly Bassett, Director, Office on Women's Policy & DC Commission for Women for her invaluable assistance, and of course our Jelleff staff and fearless girls for making this event a reality.