By Wonhee Kang, Regional Director, Fairfax Region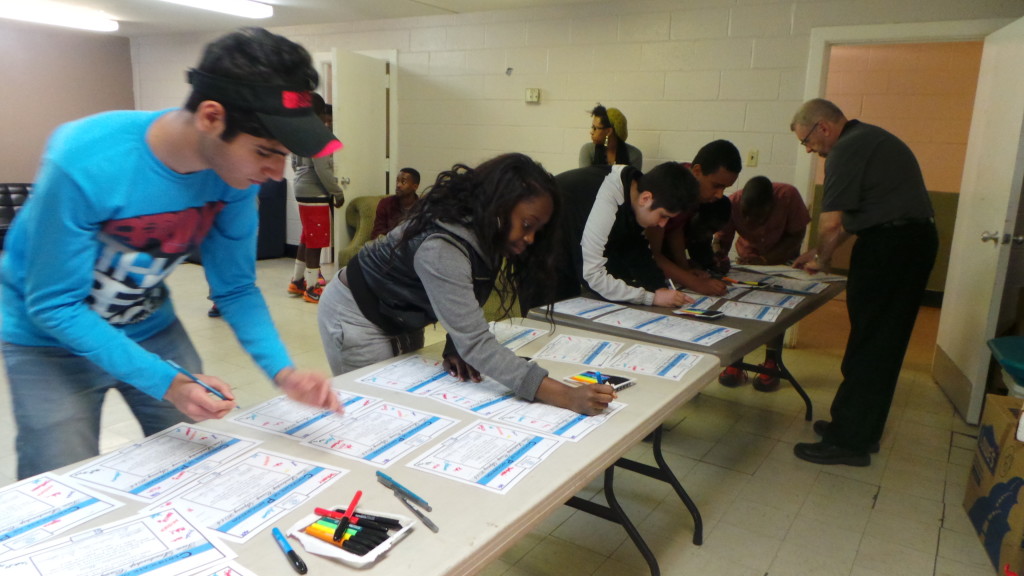 What happened at our leadership camp? We had over 35 future leaders between the ages of 13 – 18 experience spring break like never before. Thanks to the generous support of the Fairfax County Board Members, Volkswagon, Everest College and Carefirst, spring break campers took part in a week packed with academic, community service and fun!

To kick off the learning, campers completed college prep sessions and mock interviews to help prepare them for life after high school and future careers. Learning would not have been complete without a lesson on giving back. Thus, the students also took part in a team-building community service project.

And of course, what would spring break be without some fun? During the leadership camp, members were treated to some international flair with an interactive musical concert from a Zimbabwe youth choir. If that wasn't enough, campers visited Volkswagon of America and got to touch feel – and even SIT in the cars of their dreams!

The week rounded out with a "Meet the Leader" session where teens were able to engage with an inspiring former Boys Club member, Fred Plumb. Teen leaders asked Mr. Plumb some difficult questions and in turn got answers for combating challenges they face everyday. Fred's final word for our young people were, "Do not let what you can not do interfere with what you can do." He continued, "do not let other say what you can not do." Needless to say, our members were fully charged to march on! The Fairfax Teen Leadership Camp provided our future leaders with hope and undiscovered opportunity!

Here are a few images to recap the week!