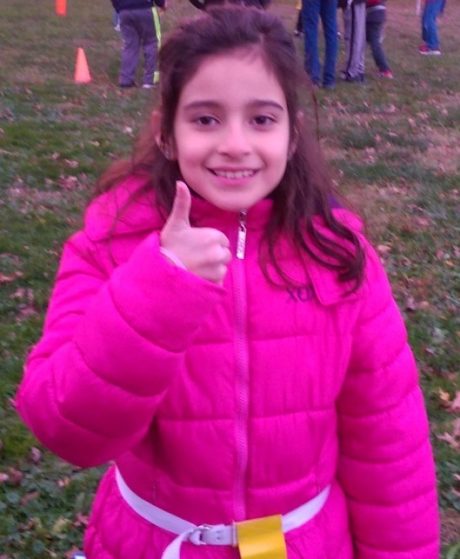 Culmore Character Club is a second home to Kaidy Argueta Cabrera. She's a 4th grader at Bailey's Upper Elementary School in Fairfax County.  Kaidy learned about the Boys & Girls Clubs from a school classmate.  He told her about the homework help he received from staff and the fun activities that took place there.  Filled with excitement, she begged her father to visit for a tour and sign her up as a member.  Since that time, she's has become an active, proud Club kid. "Kaidy is a wonderful member and is always very helpful," says Program Director, Laura Schroeder.
The Club has become a place where Kaidy thrives. She enjoys working on homework assignments and other educational projects.  Kaidy believes that it has helped to improve her academics.  "Thanks to the Club, I have good grades.  I look forward to going to high school and college. " Although she's only 9 years old, she knows that caring staff are there to support her.   "I don't know what I want to be yet but I know I will have the help I need when I do figure out what I want to do," she says.
Kaidy also savors those moments she's able to bond with her friends and go on adventures field trips. One of her most cherished areas in the branch is the Art Room.  Kaidy says she loves how bright and colorful the room is.  She loves spending time using her imagination to paint and draw. The room is a place that allows her to be creative and express herself.
Kaidy also participates in Power Hour, Torch Club and Theory of Self.