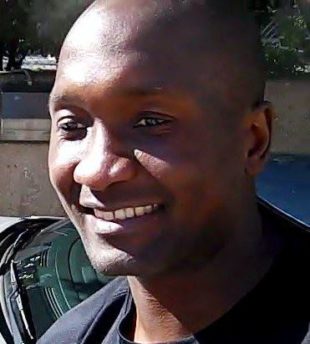 On an ordinary day in February 1983, a then, 13 year old Clarence Duhart was looking for a place "just to play ball". He went to his local Boys Club and became a member instantly. The Boys Clubs helped him, initially, by giving him a safe environment to participate in sports throughout the year.  "On my first day visiting Clubhouse #2, I was asked to try out for the 13 and under basketball team. I made the team," reminisces Clarence. Not only did he make that team, but he was recruited to join the AAU team which won the National Championship in Las Vegas, NV later that year.
Playing sports like basketball was an outlet for Clarence. It also gave him the opportunity to be a part of a team and have daily interactions with positive male role models. He says, "Joining the Club was just the blessing I needed at that time, because I was on a serious downhill spiral in my life.  The men and programs at the Club gave me a sense of purpose and a safe outlet." He also used the Club as a place to exercise, lift weights and simply release energy as a young man. He continued exploring his passion of training himself and many others. Now, he has a very successful fitness career for over 20 years.  He credits the Club to helping him discover this love of fitness and wellness.
Clarence is the Fitness Specialist and Founder of CD FIT: High Performance Training which provides physical fitness classes throughout the Washington Metro area.