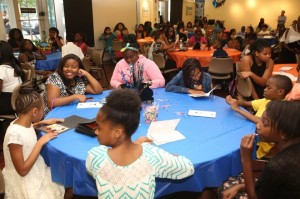 From the time students enter kindergarten, they are preparing for graduation and Boys & Girls Clubs of Greater Washington is committed to providing the inspiration and tools necessary to ensure our Club members are career or college ready. At a time when according to the National Dropout Prevention Center/Network, one out of four young people never obtain a high school diploma, our Clubs work to ensure that our Kids not only earn their degree, but graduate with a plan for their future.
This year, three Clubs in the Greater Washington area are recipients of the Graduate for Mas grant, a historic, movement-wide teen initiative supported by Taco Bell in partnership with Boys & Girls Clubs of America (BGCA). The initiative encourages teens to commit to graduate from high school with a plan for the future. The three Clubs are Germantown, Richard England Clubhouse 14 and our Martin K. Alloy Manassas Branch. Launched in 2014, Graduate for Mas was designed to build a strong educational foundation and provide the critical skills to increase high school graduation success.
The ongoing initiative provides Club members with opportunities throughout the school year to develop their plan for the future.  Opportuniti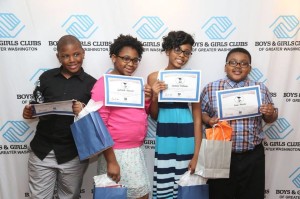 es this academic year included college tours of local universities including Georgetown University, University of Maryland College Park and Howard University. After the tour, Club members had lunch on the campus of Howard University. For the majority of these Club members, it was their initial contact with college life. They listened intently to the student guides discuss college majors, financial aid, campus life and extra-curricular activities.
This spring BGCGW partnered with #ourlivesmatter to present a very powerful and informative Teen Summit at THEARC in Washington, DC that included a college and career fair. The Summit focused on current and relevant topics including violence, teen suicide, police relationships and healthy lifestyles. All branches of the military had representatives present to discuss career opportunities. Club members also learned about certification programs sponsored by the Latin American Youth Community Career Academy and the Youth Community Career Academy, and received information from George Mason University and the Art Institute of Washington.
On June 10, BGCGW hosted the 4th Annual Graduation Celebration at the PEPCO Edison Gallery. The event honored the academic achievements of our Club members who are graduating from elementary, middle and high school with a plan. Parents and family members helped us honor more than 90 deserving graduates. Congratulations to all our elementary, middle and high school graduates!