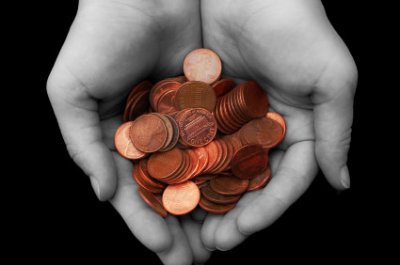 Spring is an exciting time here at BGCGW. Not only is the weather breaking, but we are kicking off our very first Annual Giving campaign. We had a few minutes to sit down with our Annual Giving Director, Nickita Harrison, to hear all about it. Check out the interview below.

BGCGW: What is the name of the new Annual Giving Campaign?
Nickita Harrison: Open the Door…To Great Futures

BGCGW: In short, please describe the Annual Giving Campaign concept.
Harrison: The campaign is a fundraising effort that seeks to raise unrestricted operating funds. This board-driven campaign focuses on asking individuals, starting with our own staff and Club families, as well as small businesses, to make contributions to the mission.

BGCGW: How will each region benefit from Open the Door…To Great Futures?
 Harrison: Each region will conduct its own campaign specifically for the community they serve. By having region-specific campaigns, it allows donors to support programs that directly tackle the needs and challenges their Club kids are facing.

BGCGW: Why should donors and friends of BGCGW participate in the campaign?
Harrison: As each region launches its own campaign, it gives them the opportunity to find new donors and to deepen their support of the BGCGW mission. It's a chance to share the impact and outcomes that the clubs have achieved.


BGCGW: What excites you most about the Campaign?
Harrison: What excites me the most about the campaign is the opportunity to give our volunteers, staff and donors the opportunity to be advocates for the Boys & Girls Clubs of Greater Washington. Also, I love to hear about the success stories of our Club kids and how they have overcome incredible odds.

BGCGW: Any additional information you'd like to add?
Harrison: For more information on how to give or volunteer for the campaign, contact Nickita Harrison at nharrison@bgcgw.org or call 202.540.2328.

Here's to a new season that brings great opportunities and opens new doors to great futures!