Gabrielle Webster, CEO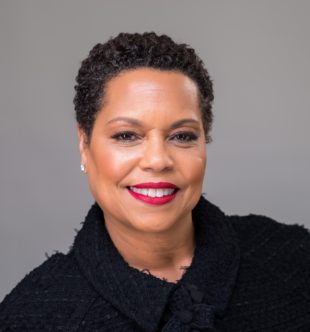 After a successful corporate and non-profit career, Gabrielle Webster joined Boys & Girls Clubs of Greater Washington (BGCGW) in May of 2017 as President & CEO. Prior to BGCGW, she served in important leadership roles, on local and national levels, at three large non-profit organizations serving the Washington Metropolitan Area, the Mid-Atlantic Region and beyond. In these roles, she raised over $220M. She has shared her significant development and management talent with BGCGW and within her short tenure, has worked to reestablish a high level of excellence and quality in the services and programs offered to youth in the Metropolitan Area, especially in underserved areas. Under her leadership, the number of youth served has grown from 13,000 to 21,000, annually and three new Clubs have opened.
Gabrielle has a depth of leadership experience as a nonprofit and public sector professional with a track record of growth and exceeding expectations. Prior to BGCGW, Ms. Webster served as the Chief Development Officer at the United Way of the National Capital Area. In this role, she was responsible for the development of the strategic direction, assessment, organization, and implementation of all philanthropic endeavors. Before United Way, she served as a National Vice President for the American Heart Association where she was charged with the development, implementation, and execution of a new national business to consumer campaign. Prior to that role, she was Vice-President of the Mid-Atlantic Region's Leukemia & Lymphoma Society where she managed a $36M budget across nine states.
Before her career in the nonprofit sector, Gabrielle spent over a decade with the Eastman Kodak Company and held several leadership positions in marketing, sales, university relations, and engineering technology.
Gabrielle is a National Science Foundation Fellow, a National Biomedical Symposium Fellow and a Polaroid Scholar. She was chosen to attend the Center for Creative Leadership in 2009 as one of the top executive directors at the American Heart Association. She is a graduate of Leadership Greater Washington 2013.
She received her Bachelor of Science degree in Chemistry from Xavier University and a Master of Physical Chemistry degree from Atlanta University. She and her husband reside in Upper Marlboro, Maryland and they have one daughter.